Build a Brand . Create a Presence . Be Seen
Let us help you build your visual story.
ELG DESIGN is an Essex based design company offering a range of services to help inspire and engage creative ideas that can help your business grow. Whether that's a logo design, product advert, packaging design or even a monthly magazine spread. ELG DESIGN will deliver prompt and affordable solutions.
Retainers we also accept retainer contracts with companies that can benefit from our skills and services on a monthly/yearly basis. 
Please get in touch with the hours you hope us to cover, and we can get back in touch with a quote.
Services
Logo Design . Brand Guidelines . Website Design . Printed Marketing Designs . Billboards . Packaging . Magazine Design . Brochure Design . Leaflet Design . Adverts . Posters . Banners . Infographics . Merchandise Artwork . Internal Business Document Design . Wall Vinyl Murals . Vehicle Wrap Design . Influencer Packs . Event & Exhibition Designs . Beginners Adobe Courses + More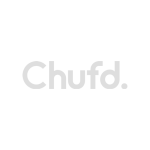 "Cannot recommend enough! Emma was absolutely amazing to work with on my new logo, so professional and creative!"
Charlotte Crudgington
"Used Emma again for our business and wow! Such incredible work we genuinely will never use anyone else. Over the moon! 5 stars!"
LSN Alloys
"Brilliant experience with Emma who guided us through the design process with ease. Very pleased with the final design and would highly recommend this service."
EV Electrical
"ELG Design is an amazing graphic design company. Their vision and design work is outstanding!"
Georgia Matthews
"Fantastic service, made the whole experience very easy.
Would highly recommend"
EV Installation Services